Test Terminal Blocks- NW KB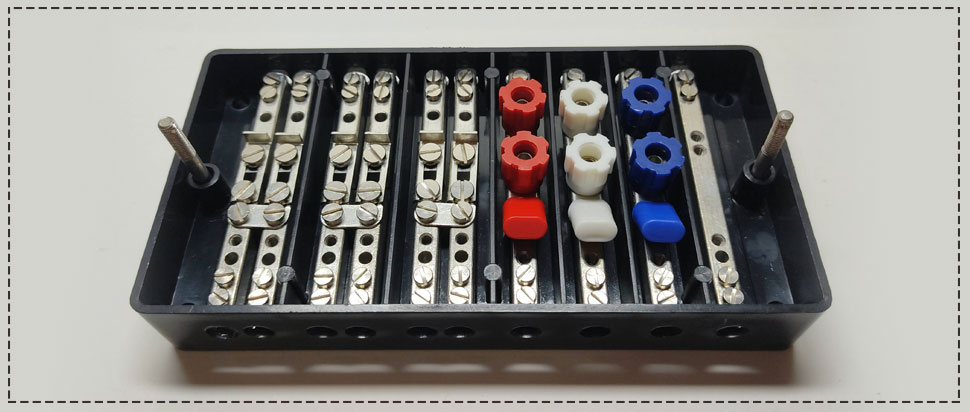 Features
Facilitates easy & safe in-situ testing of C. T. operated metering systems without disrupting load circuit.
Robust construction.
High electrical strength.
Facilitates injecting voltage from external source by using Banana Plugs.
Easy sealing arrangement.
Bridging Link option available for earthing of current returns with C-phase. Return of current thus connected to earth.
Extended robust fire retardant transparent PolycarbonateCover.
| TYPE | CODE |
| --- | --- |
| Test Terminal Block. Front connected. Without Bridging Link | NWKB-FC-01 |
| Test Terminal Block. Front connected. With Bridging Link | NWKB-FC-02 |